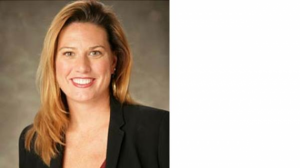 Cory Dickson is Senior Account Executive at WIVK Radio.  She began working for Dick Broadcasting (now Cumulus Radio) in 1998 and has held numerous positions throughout the company.  Her responsibilities include developing creative advertising strategies, campaigns, and promotions for client businesses.  Her expertise is developing unique ways to bring her client's brands and message to one of the broadest audiences in East Tennessee. She is a graduate from the University of TN with a B.S degree in Human Ecology with a minor in Communications and Business.
Community involvement has been a passion of Cory for many years. Her participation includes the Leadership Knoxville Committee, the Junior League of Knoxville, serving as the Public Relations Chair for Tinsel & Treasure, United Way Loan Executive, Ronald McDonald House, Child Help Board, American Marketing Association Board and Past President of American Adverting Federation of Knoxville. Cory is also a committee memember of the Stars on Stage Gala with The TN Theatre.  She is a member of Cokesberry United Methodist Church and been apart of the Praise and Worship Band for 10 years.
Cory is married to Trey Dickson and  her biggest source of inspiration are her young twins, Harper and Porter Dickson.
Cory.Dickson@cumulus.com
Direct: 865-212-4695
Cell: 865-660-9519