A fun, free, family bike ride through downtown Knoxville! Decorate your bicycles and join us at 5:30 in the Old City!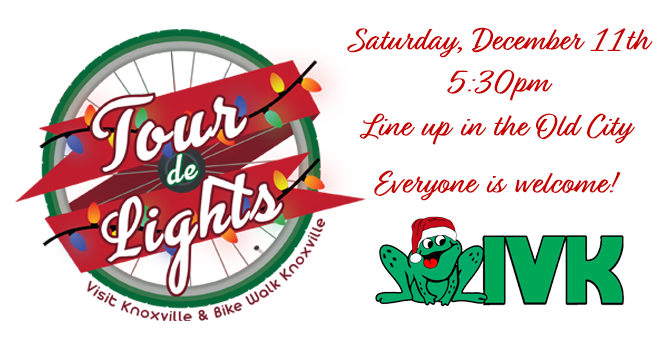 Tour de Lights is a fun, free, family friendly bike ride through the Old City, North Knoxville, and downtown. Participants are encouraged to get in the holiday spirit by decorating themselves and their bikes. The event engages neighborhoods and businesses, along with others who come out to view the festivities.
Bike Walk Knoxville and Visit Knoxville are excited for Tour de Lights 2021 – join us on Saturday, December 11 at 5:30pm!
To find out more about Tour de Lights- click here!