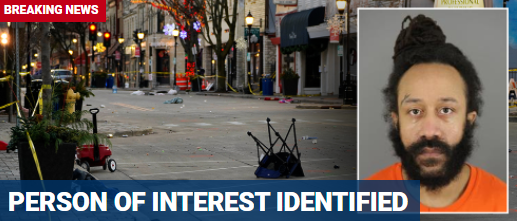 Waukesha city officials say five people are dead and more than 40 are injured after an SUV plowed through a Christmas parade in Wisconsin on Sunday. Children are among those injured, while police say a person of interest is in custody.
The SUV involved in parade incident was spotted leaving the scene of a fight beforehand, Fox News learns. According to the reporting of Fox News' David Spunt, local police received a report about a fight in a local park near the crash scene. Once they arrived, they found no fight but they saw a red SUV speeding off, and Darrell Brooks was later spotted in an SUV that matched the one leaving the park, Spunt reports. Multiple senior law enforcement sources tell Fox News' David Spunt that Darrell Brooks, a 39-year-old from Wisconsin, is being questioned over the incident in Waukesha. Those sources say this is not being investigated as terrorism at this time. Brooks has an extensive criminal history per these sources dating back more than a decade.
Wisconsin Governor Tony Evers has "ordered the flags of the United States and the state of Wisconsin to be flown at half-staff on Mon., Nov. 22, 2021, as a mark of respect for the victims of the tragedy at the 2021 Waukesha Christmas Parade," his office says in a statement. The declaration comes after Evers released a message saying he, and his wife Kathy, are "praying for Waukesha tonight and all the kids, families, and community members affected by this senseless act. "I'm grateful for the first responders and folks who acted quickly to help, and we are in contact with local partners as we await more information," Evers also said.
FAST FACTS
*Waukesha, Wisconsin, police Chief Daniel Thompson said a person of interest is currently in custody but stressed the investigation is "very active."
*Waukesha Fire Chief Steven Howard said his department transported at least 11 adults and 12 children to six area hospitals. Thompson noted that some of the fatalities are children.
*The White House said in a statement that it "reached out to state and local officials to offer any support and assistance as needed."