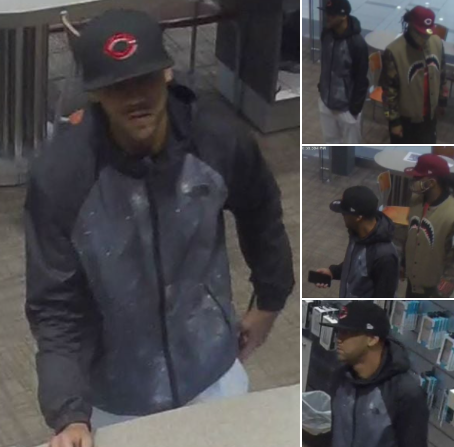 Knoxville Police are looking for two men suspected in the robbery of a phone from the Verizon store on Kingston Pike.
Police say one man distracted the clerk while the other walked out with an iPhone 13 Pro Max. They were both wearing Cincinnati Reds hats.
If you recognize either one of them you are asked to contact East Tennessee Valley Crimestoppers at 1-800-222-TIPS.