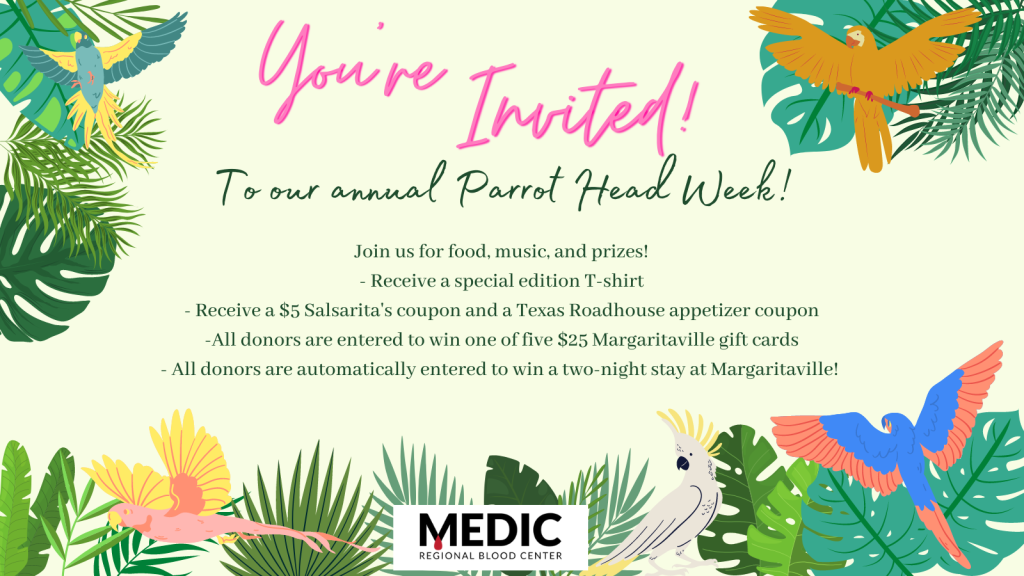 Medic Regional Blood Center is kicking off the summer season with the annual Parrot Head Week.
From May 23rd – 27th at all donor centers and mobile drives, donors will receive a special edition t-shirt, Texas Roadhouse coupon, Salsarita's coupon and a chance to win a $25 gift card to Margaritaville.
Additionally, all donors are automatically entered to win a two-night stay at Margaritaville in Pigeon Forge.
Appointments are preferred, but walk-in donors are welcome. Please go to medicblood.org to schedule your appointment today.
As of 5/13/22: Medic has a critical need for O Positive and B Negative blood types.
They also have a low inventory of O Negative and A Positive blood type.