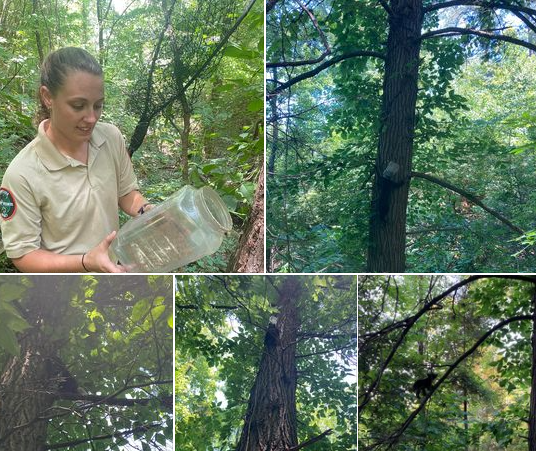 Biologists with the Tennessee Wildlife Resources Agency rescue a black bear cub who had it's head stuck in a plastic food container.
The bear was originally spotted on June 13 in Wears Valley and finally on Monday the cub, who had previously been spotted with a female bear and siblings, the cub was alone. TWRA officials found the cub halfway up a tree and pulled its head free from the food container which was most likely pretzels or cheese balls according to TWRA officials.
TWRA advises people always keep garbage secure and to crush up or recycle these types of containers.