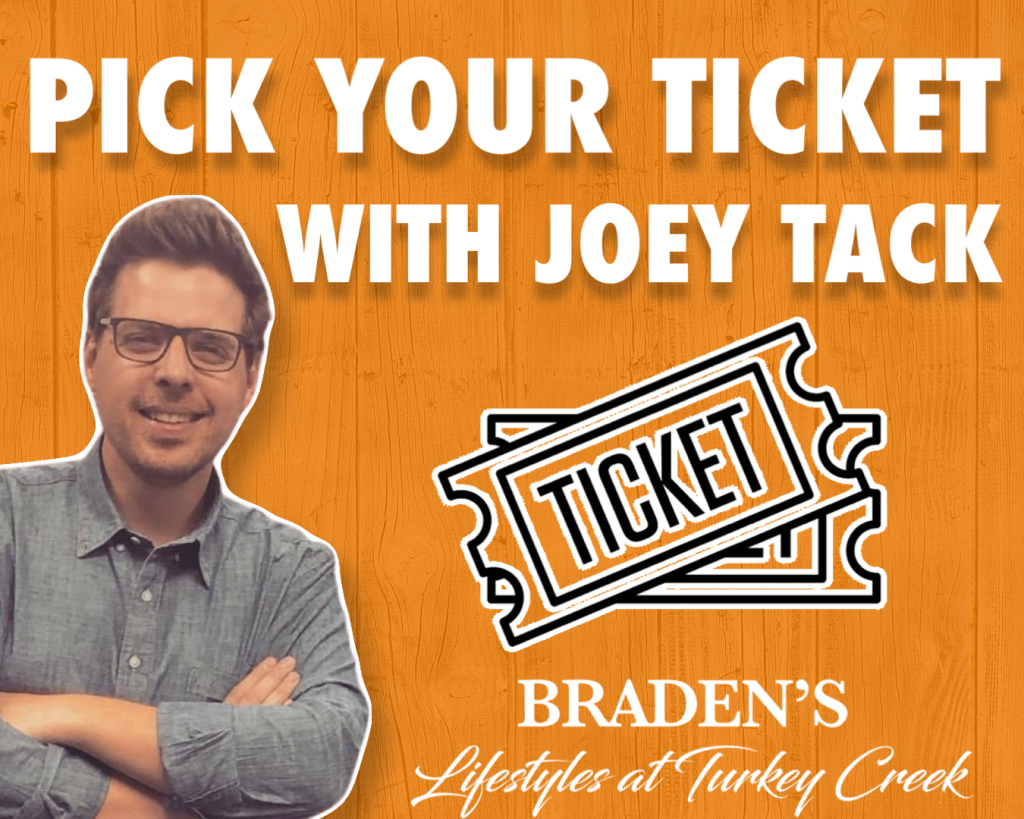 107.7 WIVK, the Flagship Station for the Vols, is letting you pick your ticket presented by Braden's Furniture!
Listen to Tennessee Football games on WIVK. During the game, Joey Tack will tell you what winning song he'll play on Monday morning.
Then Monday, when you hear the song, be caller 7 at 865-656-9485 and pick your ticket for Keith Urban, Chris Stapleton or the next UT home game!
PLUS you'll qualify for His and Her Recliners from Braden's Furniture and Tennessee Bowl game tickets from your Home of the Vols – 107.7 WIVK!