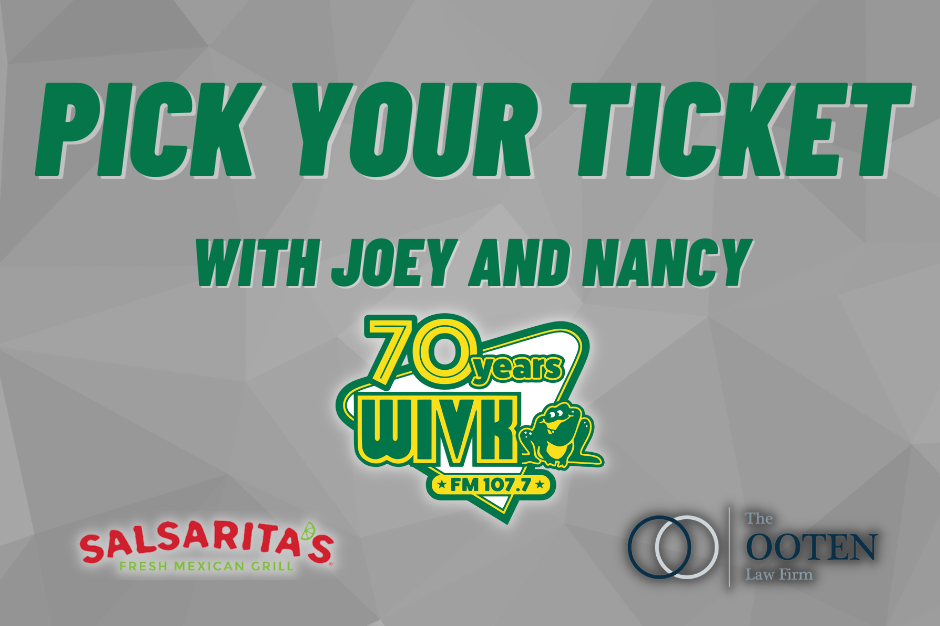 It's Pick Your Ticket with Joey and Nancy!
Every Saturday during the Tennessee Football games on WIVK, listen for Joey and Nancy to tell you the name of a song to listen for during Joey and Nancy's Monday morning show!
When you hear that song, be caller 7 for a chance to pick your ticket to see Kelsea Ballerini, Zach Bryan or tickets to the Tennessee/ South Carolina game PLUS qualify to win a big screen tv and a catered party from Salsarita's so you can throw your own tailgate party for the bowl games!
Brought to you by Ooten Law Firm and Your Flagship Station for the Vols, 107.7 WIVK!