By Vince Ferrara / @VinceSports
Below are my Week 6 SEC football predictions.
This season, I'm sharing my picks both against the spread and straight-up.
Check back on my "Vince's View" blog page for future posts including weekly SEC football and NFL game predictions. Bookmark my blog page and check back often.
Week 4 Straight-Up Record: 4-4 (50%)
Week 4 vs. Spread Record: 2-6 (25%)
2021 Season Straight-Up Record: 42-13 (76%)
2021 Season Straight-Up Record: 27-28 (49%)
2020 SEC Season Prediction Record Straight-Up: 66-12 (85%)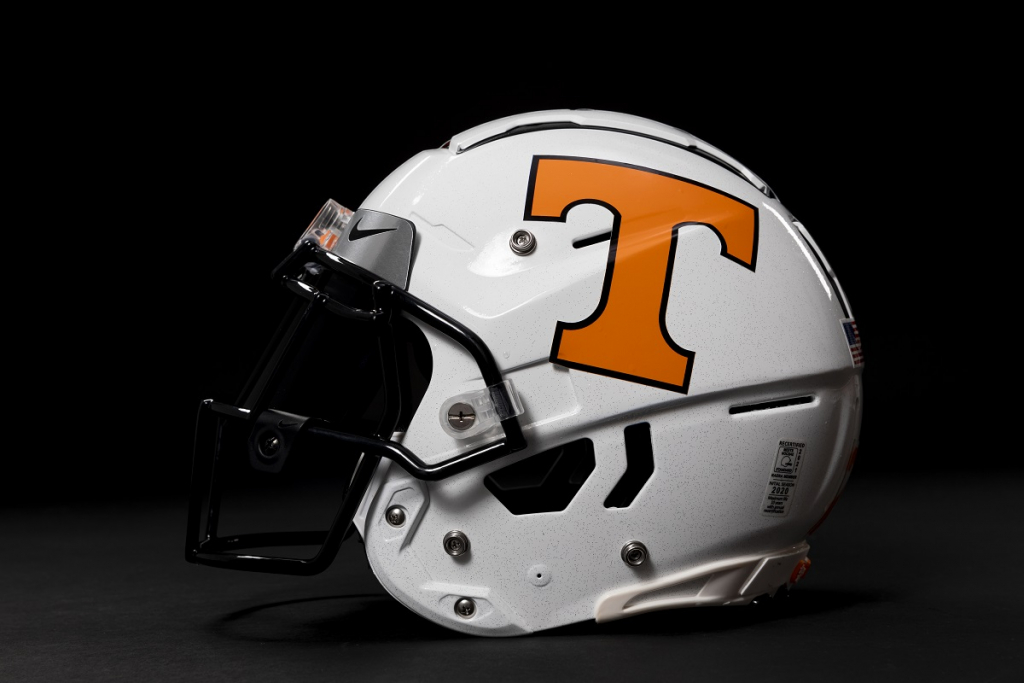 WEEK 6 IN THE SEC INCLUDES CBS DOUBLEHEADER
SATURDAY, OCTOBER 9
13 Arkansas (4-1, 1-1 SEC) at #17 Ole Miss (3-1, 0-1 SEC)
Oxford, Miss. • Vaught-Hemingway Stadium (64,038)
Noon ET • ESPN
Series: ARK leads, 37-28-1
Last: ARK, 33-21 (2020 at Fayetteville)
Sirius: 133/81 • XM: 191/81
Point Spread: Ole Miss -6
Vince's View: The battle of the two not-ready-for-primetime previously undefeated SEC teams meet to get one team on track and the other in a losing streak. QB is the difference with Matt Corral over a banged-up KJ Jefferson.
Vince's Pick vs. the line: Ole Miss -6
Score Prediction: Ole Miss 35 Arkansas 21
Vanderbilt (2-3, 0-1 SEC) at #20 Florida (3-2, 1-2 SEC) Gainesville, Fla. • Ben Hill Griffin Stadium at Spurrier-Florida Field (88,548)
Noon ET • SEC Network
Series: UF leads, 42-10-2
Last: UF, 38-17 (2020 at Nashville)
Sirius: 119/138 • XM: 235/190
Point Spread: Florida -38.5
Vince's View: It's so hard to lay all those points in a conference game. It's even harder to believe in Vanderbilt, as bad as that team has been. Florida should be on-point coming off the loss at Kentucky.
Vince's Pick vs. the line: Florida -38.5
Score Prediction: Florida 45 Vanderbilt 3
South Carolina (3-2, 0-2 SEC) at Tennessee (3-2, 1-1 SEC)
Knoxville, Tenn. • Neyland Stadium (102,455)
Noon ET • ESPN2
Series: UT leads, 27-10-2
Last: UT, 31-27 (2020 at Columbia)
Sirius: 137/135 • XM: 201/192
Point Spread: Tennessee -10.5
Vince's View: This will be another gauge of how connected the team is to each other and the coaching staff, if the Vols handle this game with maturity. A loss would cancel out all the earned positivity. UT doesn't want that for many reasons, including future ticket sales, desperately needed donations and recruiting. Hendon Hooker has been one of the most efficient QBs in the country. SC has been stingy on defense. The Gamecocks are one of the best in the country at creating turnovers. The Vols should be locked-in on keeping the South Carolina run game from finally busting out with a big game. They have several backs that have that potential and we've seen numerous SC backs have career performances vs. UT. I think Tennessee handles business well enough and takes care of business.
Vince's Pick vs. the line: Tennessee -10.5
Score Prediction: Tennessee 31 South Carolina 13
2 Georgia (5-0, 3-0) at #18 Auburn (4-1, 1-1 SEC)
Auburn, Ala. • Jordan-Hare Stadium (87,451)
3:30 p.m. ET • CBS
Series: UGA leads, 61-56-8
Last: UGA, 27-6 (2020 at Athens)
Sirius: 133/81 • XM: 191/81
Point Spread: Georgia -15.5
Vince's View: Bo Nix's heroics of last week won't work against that dominant Georgia defense that's allowed 13 points in 3 conference games. This will be a little more of a test for the Bulldogs offense. I think they pass that test easily.
Vince's Pick vs. the line: Georgia -15.5
Score Prediction: Georgia 35 Auburn 10
North Texas (1-3) at Missouri (1-3, 2-3 SEC)
Columbia, Mo. • Faurot Field (62,621)
4 p.m. ET • SEC Network
Series: MIZ leads, 1-0
Sirius: 138 • XM: 190
Point Spread: Missouri -19
Vince's View: North Texas can run the ball and they've created some turnover, but they rest has been a struggle bus for the Mean Green from Denton, Texas. Mizzou fired it's DL coach after a pathetic overall team performance in the home rout at the hands of the Volunteers. It should be better today, even if it's not pretty.
Vince's Pick vs. the line: North Texas +19
Score Prediction: Missouri 28 North Texas 24
LSU (3-2, 1-1 SEC) at #16 Kentucky (5-0, 3-0 SEC)
Lexington, Ky. • Kroger Field (61,000)
7:30 p.m. ET • SEC Network
Series: LSU leads, 40-16-1
Last: LSU, 41-3 (2014 at Baton Rouge)
Sirius: 138/135 • XM: 190/192
Point Spread: Kentucky -3.5
Vince's View: What to make of the LSU Tigers. Who knows. You see individual wow plays and talent, but the disappointing stretches continue. LSU is 128th in the country in rushing offense. QB Max Johnson had played well until last week. Too much is on his shoulders and UK's defense should be too tough.
Vince's Pick vs. the line: Kentucky -3.5
Score Prediction: Kentucky 27 LSU 20
1 Alabama (5-0, 2-0) at Texas A&M (3-2, 0-2 SEC)
College Station, Texas • Kyle Field (102,733)
8 p.m. ET • CBS
Series: UA leads, 11-2
Last: UA, 52-24 (2020 at Tuscaloosa)
Sirius: 81/133 • XM: 81/191
Point Spread: Alabama -18
Vince's View: Alabama's continued ability to adjust and improve is underrated impressive. Road wins in the SEC are hard. Florida played the Tide tight earlier this season. A&M doesn't have the QB run threat and it isn't played well on offense. This game will be easier than it should be, considering what the Aggies were expected to be this season.
Vince's Pick vs. the line: Alabama -18
Score Prediction: Alabama 45 Texas A&M 14
OPEN: Mississippi State (3-2, 1-1 SEC)