Good Evening, Big Orange Country:
Today is day #55 since I assumed the role as your athletics director – and I again wish to express my appreciation for the warm welcome you have provided me since my arrival! Speaking of arrivals, I can't wait for Mary Lawrence and our kids to join me here in Big Orange Country. Today was their last day of school back in Manhattan, Kansas (I believe we are 3 for 3 in promotions to next grade!) and the moving truck will be rolling east in the next few weeks.
As Memorial Day weekend approaches, please join me in pausing to remember the real reason for this special holiday – our service men and women who have given their lives in protection of the freedoms we enjoy here in the greatest country the world. Among those freedoms the people of Tennessee Athletics enjoy is the privilege we have each day to work hard on behalf of our student-athletes and our fans. Here are a few updates from around Big Orange athletics!
NEW CONTRACT FOR COACH OJEDA; LINDL & STODDER FINISH TENNIS SEASON AT NCAAs
We are pleased to share with you the great news that we have completed and signed a new contract for women's tennis coach and VFL Alison Ojeda. Coach Ojeda has done a fantastic job since she returned to Knoxville last summer and then took the reins as head coach in November, and we were delighted to see our team back in the NCAAs for the first time since 2014. I was also proud of the program for its involvement and outreach in the Knoxville community this season, which earned them a share of the ITA's National Community Service Award. And, most impressive of all, the team balanced a busy spring season with a strong semester academically, posting a spring GPA of 3.32!
Coach Ojeda's five-year contract terms are identical to those of our new men's coach, Chris Woodruff, which we announced last week, including an average annual salary of $141,000. I am excited to watch both programs ascend to the top of the SEC in the coming years – and I love the teamwork and togetherness that these two Tennessee graduates are building inside Goodfriend Tennis Center.
Congratulations and good luck to mechanical engineering graduate Brittany Lindl, who concluded her career this week after earning a berth in the NCAA women's tennis singles championship in Athens and is now "turning professional" as a production engineer at DENSO Manufacturing. Amanda Shike of VFL films put together this great video of Brittany's story. We also look forward to seeing her fellow NCAA participant Timo Stodder back on the court this fall for the Vols after his breakout sophomore season.
NEW GRADS HIGHLIGHT MONTH MARKED BY ACADEMIC ACHIEVEMENT
More than 65 student-athletes officially became Tennessee graduates two weekends ago, marking the achievement of the ultimate goal of the student-athlete experience. Several of those new grads will return in 2017-18 with remaining eligibility, meaning they will get a jumpstart on the pursuit of a post-graduate degree. I was struck recently by a quote from Senior Associate Athletics Director/Assistant Provost Dr. Joe Scogin that appeared in the Knoxville News Sentinel, and thought it would be appropriate to share it here:
"… It's not if you're going to graduate at Tennessee. It's when you're going to graduate and how many degrees you're going to walk away with."
Another academic bright spot for Tennessee athletics over the past two weeks came in the form of the latest NCAA Academic Progress Rate data for the 2015-16 academic year. It shined a well-deserved spotlight on our student-athletes and stood as perhaps Tennessee's strongest showing in the 13-year history of the APR program. Fourteen of our 18 APR-measured sports matched or increased their multi-year APR scores from last year. And 15 of those 18 sports had a multi-year APR higher than the national average of all Division I schools.
Days before the NCAA's annual release of APR data, it was announced that five different Tennessee programs had earned NCAA Public Recognition Awards for having multi-year APR scores that ranked among the top 10 percent nationally in their respective sport.
Those are just a few of our many APR-related highlights; I encourage you to read the full release here.
ON THE ROAD WITH FOOTBALL VFLs
Tuesday evening I had the opportunity to spend time in Brentwood with UT football alumni spanning six decades of Vol football tradition, including special guest Robert Neyland Jr., a 1953 graduate. Our VFL Coordinator Antone Davis, Coordinator of High School Relations Patrick Abernathy and Director of Athletics Development for Middle Tennessee Dr. Mikki Allen did a great job of putting together a fun VFL event. The passion and sense of connectivity to our program held by the lettermen who have worn the Orange is a huge advantage, and we had a robust discussion. Certainly, we talked a bunch about winning games and championships, but I was especially impressed and appreciative of the emphasis these lettermen placed on assuring that our student-athletes work to develop interests and career opportunities for their post football lives. That's what VFL is all about!
BASEBALL SEARCH UNDERWAY
Student-athletes come first in this department, and anytime we have a head coaching vacancy, we have to remember that both our current players and signees are in a time of uncertainty. From the moment Coach Serrano announced that he was stepping away after six years we have been working diligently each day on identifying the best possible candidate to build a sustainable championship-level program while developing our student-athletes into outstanding players, successful students and positive representatives of the University of Tennessee.
I have really appreciated the conversations I've had with our current players, departing seniors, baseball alumni and people around Vol baseball nation over the past week. In addition to helping us refine characteristics that are important for baseball success at UT, it has been inspiring to hear the passion and hunger of the Big Orange (Baseball) Nation for our team to get back into the hunt for SEC and NCAA postseason triumphs. Conference tournaments and NCAA Regionals provide a great opportunity to watch the teams with that potential in action, but at the same time, this may mean that some candidates are unavailable for conversations about our job right now. So just as I reminded our players: unless you hear it directly from me, don't believe or assume any media and internet rumors regarding potential candidates are remotely accurate! We'll look forward to introducing our next coach just as soon as we reasonably can – thanks for your patience.
VOLS HEADING UP I-75 FOR NCAA TRACK REGIONALS
It's May, and that means it's SEC and NCAA Championships time for our spring sports. Star sprinter Christian Coleman started things off by capturing a pair of SEC titles at the SEC Outdoor Track & Field Championships. A candidate for the prestigious Bowerman Award (track's equivalent of the Heisman), Coleman won both the 100m and 200m titles to raise his total number of SEC championships to four.
Director of Track & Field Beth Alford-Sullivan has taken a group of more than 20 student-athletes to Lexington, Kentucky, this weekend to compete at the NCAA East Preliminary Championships. The NCAA Outdoor Championships then take place June 7-10 in Eugene, Oregon.
SOFTBALL SURGING
And of course, I can't fail to mention our incredible softball team, led by co-head coaches Ralph & Karen Weekly. Trailing USC Upstate 3-0 in the seventh inning last Saturday and down to their final out, they exploded for seven runs en route to an improbable 7-3 come-from-behind win. Sherri Parker Lee Stadium erupted when Aubrey Leach knocked a full-count pitch over the center-field wall to put Tennessee on top, 5-3.
The following day, we shut out Longwood to advance to NCAA Super Regional play for the fifth time in six seasons. We host Texas A&M in a best-of-three series this weekend, with the winner advancing to the Women's College World Series in Oklahoma City. Game times are set for 6 p.m. ET Friday and 5 p.m. ET Saturday, with an if-necessary game Sunday at 3 p.m. ET. Friday and Saturday's games will be televised on ESPN2. Sunday's game would air on ESPN. Get your tickets at AllVols.com and we'll see you at the park tomorrow night!
BIG ORANGE CARAVAN STEAMS INTO CHATTANOOGA

IN NINE DAYS

!
Next Saturday, June 3, from 12:30- 2:30 p.m., the new-look Big Orange Caravan makes its first 2017 stop in Chattanooga at First Tennessee Pavilion before heading to Memphis Sunday night June 11 for a 6 p.m. start at the Expo Center at Agricenter International/West Pavilion. We look forward to celebrating and thanking our loyal fans in person. We've reduced the cost of admission and added several kid-friendly elements so that it's easy and affordable to bring an entire family. We are also excited to use these events to recognize and support UT Knoxville students from across the state. The cost of admission is actually a "donation" to the local UT Knoxville Alumni Chapter's scholarship fund. Each caravan stop will include a special VIP (Vols in Progress) area, at which members of the UT admissions team can visit with students and families about the opportunities awaiting them on Rocky Top. They'll also have some fun giveaways.
Click here to register in advance, and bring the whole family and your friends and neighbors.
FOOTBALL PARKING SELECTION GOES "ONLINE"

MAY 30
Wednesday afternoon, the Tennessee Fund staff briefed me on the plans they have developed over this past year to bring more transparency and accountability into the process the staff uses to match up Tennessee Fund member preferences for parking with availability. Tennessee Fund members have already received information about the new online selection, which replaces the paper order form. To help our loyal contributors adapt to the online system, the staff is planning to keep the phones open until 8 p.m. ET each weeknight during the selection process. In addition to transparency, the online system should greatly reduce the waiting time for a member to receive their 2017 location assignment. Please call the Tennessee Fund office at 865-974-1218 or email [email protected] if you have any questions.
MAKING A DIFFERENCE
We ran a story on UTsports.com earlier this month about Tennessee two-sport athlete Maya Neal, who competes on both our track & field and soccer teams. Her family is from Liberia, and after competing in the African Track Championships in 2016, Maya came up with a unique way to continue her habit of generous service to others. I encourage you to read her story; you'll be proud to have someone like Maya representing our great university.
UT ENGINEERING STUDENTS LEARNING FROM PIONEERING PROFESSOR
Check out the work being done by Dr. Mark Dean in UT's Department of Electrical Engineering & Computer Science in the Tickle College of Engineering. Dean is providing Tennessee students with incredible opportunities to pursue careers related to cyber security and data center management. As a result of the innovative work taking place in Dean's department, employers such as Comcast, Verizon, Amazon, the Department of Defense and the Department of Education are targeting Tennessee students with exciting and lucrative career opportunities.
Next week I'll be at the spring SEC meetings with Chancellor Davenport and several coaches and administrators but remember that you can always send me thoughts and questions. Thanks so much for caring about Tennessee student-athletes – have a fun and safe holiday weekend!
Go Big Orange!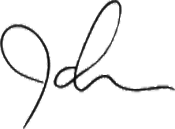 -UT Athletics