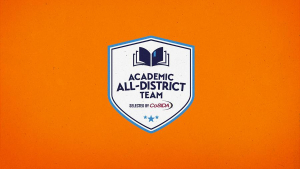 KNOXVILLE, Tenn. – After their outstanding performance in the classroom, Tennessee football student-athletes Paxton Brooks and Matthew Butler have been named to the 2020-21 Academic All-District III Football Team, the organization announced on Friday.
The team recognizes the top student-athletes for their combined performances on the field and in the classroom. First-team Academic All-District honorees advance to the CoSIDA Academic All-America ballot. First- and second-team Academic All-America honorees will be announced in early July.
Brooks, a native of Lexington, South Carolina, is making an appearance on the All-District team for the second time in his career. A three-time SEC Academic Honor Roll recipient and "Volunteer of Distinction" honoree, Brooks maintained a 3.92 GPA while earning his undergraduate degree in kinesiology in May.
On the field, Brooks was one of the top punters and kickoff specialists in the nation. In 2020, he ranked fourth in the conference in punting average at 43.63 yards per punt, and he was top 15 in the FBS in kickoff average at 64.10 yards per kickoff. He owned a 67.50 touchback percentage, which ranked top 20 nationally.
Butler, a native of Raleigh, North Carolina, is also making a second straight appearance on the All-District squad. He compiled a 3.63 GPA in political science and graduated in December 2020. Butler was a nominee for the SEC's McWhorter Award and a recipient of a 2021 NCAA Postgraduate Scholarship, becoming the seventh Vol football student-athlete to earn the accolade dating back to 1971.
A four-time member of the SEC Academic Honor Roll, Butler elected to return for his second senior season this fall. In 2020, he started all 10 games at defensive end and finished with 43 tackles, which was tops among all Vol defensive linemen and fourth overall on the squad.
-UT Athletics