By Jimmy Hyams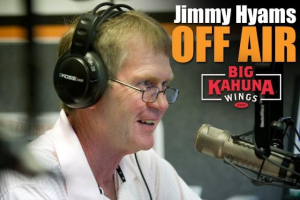 HOOVER, Ala. — Former Tennessee coach Jeremy Pruitt fancied himself as a player's coach.
After his first year, when it was apparent some of his Tennessee team's didn't play hard, Pruitt didn't blame them. He blamed himself.
He said he didn't build a good enough relationship with the players so they would play hard for him.
Heupel is considered a player's coach.
But his approach is different from Pruitt's.
Pruitt's idea of getting close to players was to help them achieve their goal of playing in the NFL.
It was all business.
Heupel wants to help his players get to the pros. But he also wants them to have some fun.
Thus, he's had impromptu dodgeball or kickball games, or bowling outings.
That's not a bad way to mix up the grind of the football experience.
"I just think connection is so important,'' Heupel said. "Relationships are so important in anything you do. You need to spend time together.
"You win a national championship, that's awesome,'' said Heupel, who won one as a player at Oklahoma. "That's fun. It's worth every price that you pay to go after it.
"At the same time, when you're done with it, those experiences and the people you're with  matter just as much as hoisting the national championship trophy.''
---
Sponsored by Big Kahuna Wings: The wings that changed it all