(This is the third in a three-part series on what SEC coaches say about other SEC teams. Today, comments on the SEC East, excluding Tennessee, which was Part One of our series.)
By Jimmy Hyams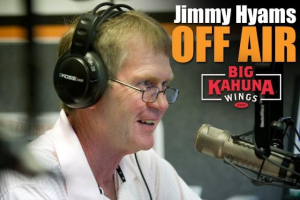 The SEC has won 11 national championships in the past 15 years by four different teams.
It has won 14 since 1992 by five different teams.
Georgia isn't one of them. Many people – including some coaches – believe Georgia is the best job in the SEC, considering its fertile recruiting base in the Peach State and surrounding area.
But the Bulldogs haven't won a national title since Herschel Walker was running like Hercules as a freshman in 1980.
In five years, coach Kirby Smart has won one SEC title and played for the national title, but his overall record is no better than Mark Richt's after his first five years in Athens.
Smart: 52-14. Richt: 52-13.
Could this be the year Georgia breaks through?
GEORGIA
Georgia's offense sputtered much of last season until the Bulldogs inserted USC transfer J.T. Daniels into the lineup at quarterback.
The Bulldogs responded by averaging over 41 points in the last three SEC games.
Daniels suffered a torn ACL the year before and Georgia was timid about playing him.
"I don't know if took Georgia that long to figure out that J.T. Daniels was the quarterback or it was because he was coming back from (knee surgery),'' one SEC coach said. "But now the quarterback position is solidified and they've got good receivers and good running backs.
"I think Georgia should win the East because the East sucks. The SEC East in 2021 will be the worst it's been in the last 25 years.
"With the talent he has, Kirby Smart should be playing in the SEC Championship game against Alabama and should make the College Football Playoffs. There's no reason not to be there.''
Georgia's defense figures to be dominant again.
"They've got a good young defensive coordinator (Dan Lanning) who's really good with kids, is a good teacher and the kids like him,'' said one SEC coach. "And he's got talent to work with.''
One coach implied Smart needs to be smarter: "Kirby Smart's biggest thing is he needs to get out of his own way and let his assistants coach.''
FLORIDA
Dan Mullen secured Florida's first East Division title in four years and had the Gators ranked No. 5 in the nation in December.
But Florida lost its last three games, allowing 48 points per game, and got blown out in the Cotton Bowl by Oklahoma.
Can the Gators repeat in the East?
"I don't think Florida will be all that because they lost three damn good offensive players who will be good in the NFL: Kyle Pitts, Kyle Trask, and Kadarious Toney,'' said one SEC coach.
The Gators will reload with Emory Jones at quarterback.
"Dan Mullen is one of the brightest offensive minds in college football,'' one SEC coach said. "What he does is simple but he presents issues for a defense. He's one of the top 2-3 quarterback developers in the country. He's coached against Nick Saban and Kirby Smart for a dozen years. He has a system to move the ball and beat Alabama and Georgia.
"His Achilles' Heel is his defense. I was shocked he didn't get rid of (defensive coordinator) Todd Grantham. They played poorly on defense in the big games. And they had plenty of players on defense.''
One coach as critical of Mullen's recruiting efforts.
"Dan needs to pick up his recruiting and get a staff that gets big-time talent,'' the coach said. "He needs to get difference makers. That's what Alabama and Georgia and LSU have. When you sign difference makers you get into a different zone in recruiting.''
KENTUCKY
Kentucky has one of the three worst in-state recruiting bases in the SEC footprint, but that hasn't stopped Mark Stoops from fielding competitive teams good enough to beat Florida and Tennessee and make five consecutive bowls.
"I'm a big fan of Mark Stoops,'' said one SEC coach. "I think he does as good a job as anybody in the SEC given his circumstances. Coach Stoops represents the University the right way; his players represent the right way and they play hard.
"Kentucky fans fill up the stadium. At Kentucky, as long as you put a product on the field the fans are proud of, you're in good shape. Because it is not an easy job. It's not a good football state. The best athletes play basketball.
"At Kentucky, you've just got to win eight or nine games. … Other than Vanderbilt in the SEC, Kentucky is the student-athlete model.''
Kentucky won at least seven games four years in a row until the 2020 pandemic season.
"Last year was a disappointment (5-6),'' one SEC coach said. "They were not what they thought they'd be on offense. (Former offensive coordinator) Eddie Gran did a really good job for three or four years, but as the head coach, you've got to make some tough decisions. Stoops had enough intelligence and judgment to make that change.
"When you're the coordinator, the quarterback play comes on you. And the quarterback play hasn't been good enough. And they lost their offensive line coach, John Schlarman (who died of cancer). He was the heart beat of that team.''
MISSOURI:
Missouri won back-to-back East Division titles in 2013-14, but the Tigers have fallen on mostly hard times since then, not posting a winning record in SEC play.
Last year's 5-5 mark in SEC games only was the most SEC wins since 2014.
"(Former coach) Gary Pinkel got Missouri to the SEC Championship game twice, which is an indictment on the SEC East,'' one SEC coach said. "Eli (Drinkwitz) needs to get them back in that direction, because once you taste it, don't tell the fans you can't do it again.''
One coach likes Drinkwitz's offensive mind.
"When Eli Drinkwitz was at N.C. State (as offensive coordinator) he was a very innovative offensive coach,'' the coach said. "At Missouri, his offense gave Alabama some technical issues (with 357 total yards, not counting sack yards), some schematic issues, but they didn't have the firepower.
"Their offensive line was average. Their quarterback was average in a lot of respects. Their skill was pretty good. I don't see the consistency to call (quarterback) Connor Bazelak anything above average.''
One coach said Missouri, despite a win over LSU, made too many mistakes in Drinkwitz's rookie season as head coach.
"I can remember Missouri playing some good halves, but they never put it all together and played a complete game,'' one coach said. "They made untimely errors and self-inflicted wounds. They need to learn how to win in the SEC. In the SEC, you can't beat yourself, bottom line.''
One coach said the Tigers will be hard pressed to replace two star players.
"Missouri will miss linebacker Nick Bolton, who was very productive, very instinctive,'' the coach said. "He made a lot of good plays. They will also miss Larry Rountree, their all-time leading rusher.''
SOUTH CAROLINA
Will Muschamp began his career at South Carolina with promise, going 9-4 in Year Two.
Since then, the Gamecocks' SEC record went from 4-4 to 3-5 to 2-8.
Muschamp was fired, replaced by Shane Beamer, son of the former highly successful coach at Virgina Tech, Frank Beamer.
"South Carolina is a complete train wreck,'' one SEC coach said. "If you fire Will Muschamp to hire Shane Beamer, just keep Muschamp. (Athletic director) Ray Tanner gave Muschamp an extension and it cost the school a lot of money.
"Looking back, if a coach at Florida gets fired for taking down Florida, what in your mind makes you think he can make South Carolina better?''
Another coach thinks South Carolina is in for a long rebuilding project.
"I think South Carolina is in a period of 40 years wandering in the dessert,'' the coach said. "They need new athletic administration. They've got great facilities, the boosters are some of best in world. When Lou Holtz went 0-11, the South Carolina fans were behind him. They deserve better.''
One coach said Carlina has underachieved on defense.
"South Carolina had the worst defense in the SEC, other than Ole Miss,'' the coach said. "Look at all the players they've had drafted on defense — Jevon Kinlaw, D.J. Wonnum, Jaycee Horn, Ernest Jones, Isreal Mukuamu. It's inexcusable how bad their defense has been.  And you (Muschamp) call yourself a defensive genius? And playing in the East, it's not like you're playing the best offenses in the country.
"Any change on defense from a coaching standpoint will be positive. They had NFL defense players the last two years and played as poorly on defense as anybody in league.''
Said another coach: "South Carolina underperformed as bad as any team in the SEC the past two years. South Carolina has talent. Their running back (Kevin Harris) led the SEC in rushing. They had a good offensive line. They had NFL talent on defense.''
VANDERBILT
Seven years ago, Vanderbilt was winning nine games in back-to-back years under James Franklin.
Since then, the Commodores have had two winless SEC records, two 1-7 conference seasons and not had a winning overall record.
Exit Derek Mason. Enter Clark Lea, a Vanderbilt alum.
"Vanderbilt is a tough job,'' said one SEC coach. "It's a great school. They need to commit to facilities to get higher level players.
"(Coach) Clark Lea played there, he understands the nature of the school. I don't think Derek Mason completely understood Vanderbilt. If Clark Lea is as charismatic as James Franklin, that would help make it a good place, a hip place. The good news is he understands and knows the task ahead of him.''
Vandy will build around Ken Neal, who had a productive freshman season.
"Ken Neal is a good player,'' one coach said, "but he's just a guy in the SEC. He reminds me of Jordan Rodgers, the kid they had a few years back. He's a good quarterback but he's not elite.''
---
Sponsored by Big Kahuna Wings: The wings that changed it all