Chris Young is not the kind of guy to make extravagant purchases, but 10 years ago, an item came up for sale that he couldn't resist.
Keith Whitley was one of Chris' musical heroes – Keith tragically died in 1989 – so, in 2011 when one of Whitley's guitars came up for sale, Chris knew he had to have it.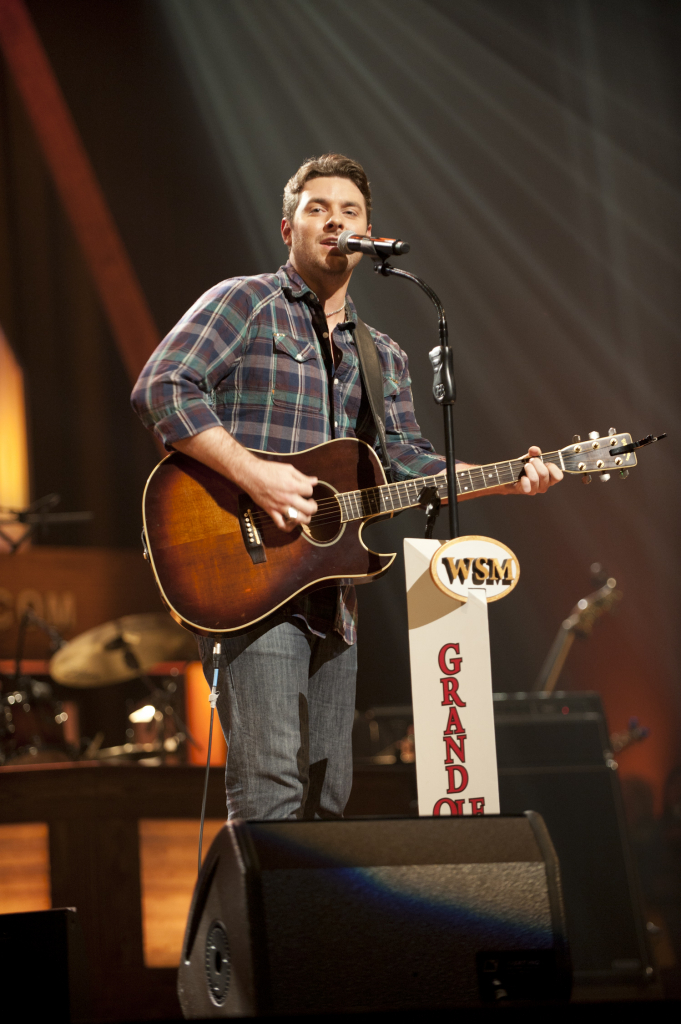 Chris shares, "They found this guitar that Keith actually owned and played, and it was one of the three guitars that he used on the road between '84 and '89, right before he died, when he was really, you know, having number-ones and having hits. And it's so cool. It's still got the original luggage tag on it with his signature. I don't buy much stuff, but when that came by, I was like, 'That's one of a kind. I gotta have that.' So…and I'm a huge Keith Whitley fan anyway, so for me, it means a lot to have it."
It's all the imperfections in the guitar that makes it perfect for Chris, "It's got all the dings and the scratches, but it's in really, really great shape for being as old as it is. I mean, you think about I think…I'm not exactly sure what year, but I think it's early '80s, so, I mean, just the fact that the guitar has held up this well and the case is in such great shape, and it's actually the original case. And yeah, I geeked-out a little bit over that."
The first time Chris played the guitar in a public setting was an appearance on the Grand Ole Opry, where he performed Keith Whitley's classic "Don't Close Your Eyes" – ten years ago today, October 11th 2011
Chris has not played it in public since, and he jokes that he may never write a song with it…why? "You don't want to come out of the gate and the first song you write on Keith Whitley's old guitar is terrible. (laugh)"
We think he'd be OK with writing a song on it – Chris is doing pretty good in that department.
The title track to his album Famous Friends topped the country music song chart earlier this year, and now Chris' current single, with Mitchell Tenpenny, "At The End Of A Bar" is starting it's climb…
Photo Credit: Joel Dennis & Grand Ole Opry