The Tennessee women's basketball program welcomes its highest ranked player since 2019, receiving a signed letter of intent from Justine Pissott, the nation's No. 11 overall prospect in the espnW top 100 class of 2022.

Pissott (pronounced pih-SOTT), a 6-foot-4 sharpshooting guard/forward from Toms River, N.J., who plays at Red Bank Catholic High School, committed to Lady Vol head coach Kellie Harper on Oct. 8, 2020, and made it official Wednesday morning when she signed paperwork in a ceremony at her school.

"We are so excited about adding Justine Pissott to our Lady Vol family," Harper said. "Justine is a talented and competitive wing who has great shooting ability with deep range. Her versatility and size allow her to make plays in the paint. Justine has a tremendous work ethic as well as passion for the game and for our program."

In addition to being ranked No. 11 by espnW, Pissott is the No. 2-rated wing and a five-star prospect in the 2022 class. ProspectsNation.com has her similarly rated at No. 14 overall, No. 2 among wings and as a 4.5-star prospect.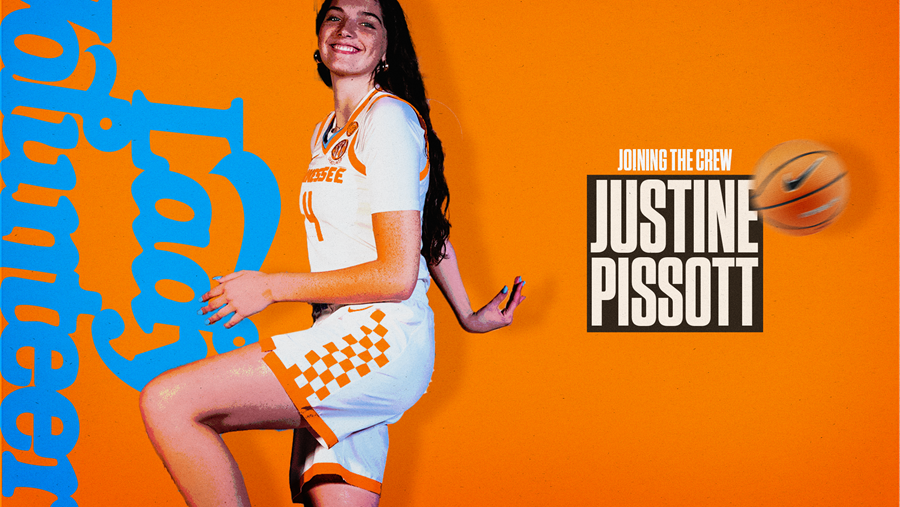 During a COVID-abbreviated junior season in 2020-21, Pissott averaged 17.0 ppg., 8.0 rpg., 3.0 apg., 1.3 spg. and 1.1 bpg. at RBCHS. She hit 49 percent on field goals, 44 percent on three-point field goals and 92 percent on free throws. Known for having a dedication to constantly improving her game, Pissott's profile began to rise prominently between her sophomore and junior seasons.

One of the first assessments at that stage came from basketball expert Dan Olson for espnW. Olson's take on Pissott was this: "an agile perimeter prospect with superior length, slashes, finishes plays in traffic; drains jumpers with range beyond the arc; executes in half-court game, quick, versatile defender, rebounds and handles in up-tempo game; a stock-riser in the class of 2022.

Here's another review from Bluestar Media's Mike Flynn: "Clutch. That's the word to describe 2022 Tennessee commit Justine Pissott. We watched as she hit a trifecta of trifectas in a short span to help lead her team to a come from behind victory. Pissott is one of the best shooters you'll find at any position in the country, hands down."

Pissott joins a Tennessee program on the move under Harper's leadership. The Lady Vols begin the 2021-22 campaign ranked No. 15 by AP and No. 12 in the USA TODAY/WBCA Coaches Poll. The team is picked to place second in the SEC by the league's media and third by its coaches.

UT is coming off a year in which it remained the only women's program to compete in the NCAA Tournament every season it has been held. The Lady Vols placed third in the SEC in 2020-21 and beat four ranked teams along the way, including No. 2/3 South Carolina, 75-67, on Feb. 18 in Knoxville.
-UT Athletics