By Jimmy Hyams
NASHVILLE – Did he score or didn't he?
That was the burning question after Purdue rallied from a two-touchdown deficit to beat Tennessee 48-45 in overtime Thursday in a wild, will-this-game-ever-end battle between the SEC and the Big Ten in the Music City bowl.
After both teams scored two touchdowns in the final five minutes of regulation, Tennessee got the ball first at the 25-yard line in overtime after Purdue won the toss and deferred.
The Vols drove the ball to the Purdue 1-yard line when, on fourth-and-1, Vols coach Josh Heupel decided he needed a touchdown, not a field goal.
The handoff went to true freshman Jaylen Wright behind a jumbo set that featured defensive tackle Omari Thomas as one of the lead blockers. Wright was hit hard at the 1, struggled to stay on his feet, then reached the ball across the goal line.
The line judge rushed in, waving Wright down at the 1 due to forward progress.
It was evident that Wright's knee had not touched the ground.
It was not so evident that his forward progress had been stopped.
The referee, Jerry Magallanes of the ACC, said the forward progress ruling was under review.
One problem: Forward progress is not a reviewable play.
Someone must have whispered to Magallanes that you can't review forward progress, because he then came back and announced the call was confirmed.
"It sounded like the whistle blew after he extended the football,'' said Tennessee coach Josh Heupel, clearly unhappy with the call.
"Initially, I was excited,'' said UT quarterback Hendon Hooker of Wright's run. "I thought he scored.''
Without a point to its name in overtime, Tennessee (7-6) had to rely on its defense to stop a team that had racked up over 600 yards of total offense in regulation.
Purdue (9-4) didn't force the issue, gaining 4 yards to set up the game-winning 38-yard field goal by Mitchell Fineran to set off a wild celebration by Boilermaker players and fans alike before a record bowl crowd at Nissan Stadium of 69,489 (90 percent of whom were UT fans).
"Disappointed in the outcome,'' Heupel said.
Heupel was second-guessed for not kicking a field goal in overtime, but considering your defense wasn't having much luck stopping the Boilermakers, you can defend the desire to try to score a touchdown.
Another decision you could second guess: Why was Wright in the game in overtime and not Jabari Small, who had rushed for a career-high 180 yards and is more powerful than Wright?
Heupel said Small had been "fighting through some things all night,'' presumably meaning Small wasn't healthy enough to play in overtime.
Tennessee had a chance to win in regulation when it got the ball at its 40-yard line with 44 seconds left. The Vols got just one first down and elected to try a 56-yard field goal with 2 seconds left rather than toss a Hail Mary into the end zone.
Chase McGrath's kick was short and to the right.
"We were right on the edge,'' Heupel of McGrath's field-goal range. "Coach (Mike) Ekeler (special teams coach) believed in Chase and Chase had a look, too. He gave it a helluva run.''
After the game, Heupel gave a "special thanks'' to the seniors who "competed and fought and led'' under difficult circumstances and said the "journey has been unbelievable.''
This was a group of seniors that saw a mass exodus of teammates through the transfer portal and saw the coach that recruited them fired in January and watched with concern the possible penalties from a lengthy NCAA investigation into recruiting violations.
Senior Theo Jackson said the program was "falling apart'' when Heupel and his staff saved the day with positive encouragement and a fast-pace offense that set a school record for points in a season.
That offense led the nation in first-quarter scoring, putting up 190 points to the opponent's 51.
That was evident again against Purdue when UT bolted to a 21-7 first-quarter lead.
But then the offense bogged down. The Vols scored just 10 points on its next 10 possessions – from the second quarter until late in the fourth quarter. Part of the problem was not converting on short-yardage situations. And part of the problem was Hooker's inaccuracy; he misfired on several long and intermediate throws.
And Tennessee's short-handed secondary was torched by Purdue quarterback Aiden O'Connell, a former walk-on who doesn't have a strong arm and isn't mobile, but is very accurate. He completed 26 of 47 passes for 534 yards and a bowl-record-tying five touchdowns.
O'Connell did throw three picks, two in the second half, but it wasn't enough to put Tennessee in the winners' circle.
Hooker was 26 of 41 for 378 yards and five touchdowns – three to Cedric Tillman, who had seven catches for 150 yards.
The Vols were without cornerback Alontae Taylor, who opted out to focus on the NFL draft, and two other defensive backs: Kenneth George and Brandon Turnage. Purdue smartly picked on the backups and drew several pass interference calls against Warren Burrell, as UT committed 14 penalties for 128 yards.
Tennessee allowed a whopping 627 total yards on 81 snaps.
Tennessee gained 666 yards on 104 snaps.
All the scoring and first downs combined with more than a dozen fake injuries by both teams – mostly by Purdue – caused the game to last about 4 hours and 40 minutes.
Heupel said afterwards the officials told him they'd like to see a rule change regarding fake injuries.
But that's a topic for another day.
Tennessee lost a bowl game it thought it should win.
It blew a 14-point lead.
It committed too many penalties.
It gave up too many big pass plays.
But one bowl game shouldn't detract from an outstanding season under dire circumstances.
And with many key offensive players coming back, you can expect more fireworks next season.
As Hooker said after the defeat: "I see this as motivation. – something we can build on.''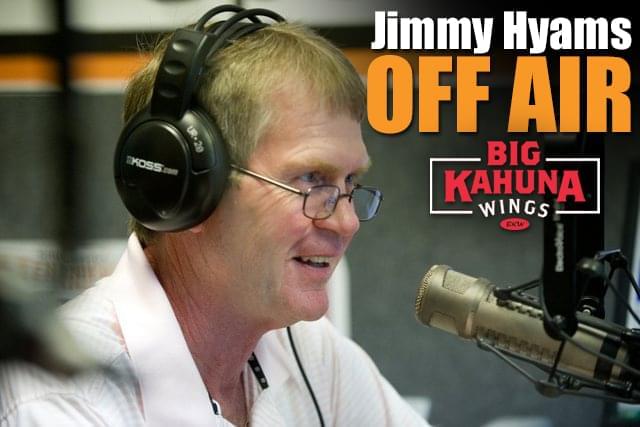 ———
Sponsored by Big Kahuna Wings: The wings that changed it all