By Jimmy Hyams
NASHVILLE — Purdue defensive coordinator Jeff Lambert has a pretty good idea what to expect from Tennessee's offense today in the TransPerfect Music City Bowl.
After all, he faced Josh Heupel's Central Florida team in the Gasparilla Bowl in 2019.
"Four hours of chaos,'' Lambert said.
That's what he saw two years ago when Central Florida whipped Marshall 48-25. The Golden Knights had 587 total yards on 78 plays, and struck a brilliant balance: 310 rushing, 277 passing.
"You've got to line up and defend the run,'' Lambert said.
Lambert said it's hard to replicate Tennessee's up-tempo offense in practice, even though Purdue's offense tried. There's practice speed and there's game speed, and a defense's inability to get a simulated practice look at the hurry-up offense is a key reason the Vols lead the nation in first-quarter scoring. And a key reason UT put up 28 points in the first quarter on Missouri and South Carolina.
Lambert said a defense usually plays 60 to 70 snaps a game and he has about 30 seconds to call his defensive signals.
"With these guys, you get six seconds,'' Lambert said.
Lambert said Tennessee hits you with big plays and takes advantage of misalignments.
And he said the Vols spread the field to "take advantage of all the grass.''
In 2018, Purdue lost 63-14 to Auburn in the Music City Bowl.
Lambert was asked if his defense could keep its composure if UT scores quickly.
"I told the guys, `You can lose your composure when I lose mine,''' Lambert said.
Headed in the Right Direction
Tennessee offensive coordinator Alex Golesh was asked to give a thumbnail sketch of the four offensive players that decided to return next year: quarterback Hendon Hooker, receiver Cedric Tillman, and tight ends Princeton Fant and Jacob Warren.
While applauding that foursome, Golesh took the question in another direction.
"With all the guys that want to come back,'' Golesh said, "it tells you we're headed in the right direction.''
Indeed. Hooker developed into arguably the SEC's third-best quarterback after not starting the first two games. Tillman had 57 catches after he recorded just eight in his previous three seasons. Warren tied for third on the team with 18 catches, two more than JaVonta Payton.
Wright gets the right motivation
The improvement of Hooker and Tillman and nickelback Theo Jackson was obvious.
What wasn't so obvious were the steps made by former five-star left tackle Darnell Wright, a borderline bust his first two years at Tennessee.
Wright was a steady force playing the blind side. And Golesh said a key reason was offensive line coach Glen Elarbee.
"Darnell Wright needed someone to believe in him so he could believe in himself,'' Golesh said.
Elarbee did that.
Golesh called Wright "super athletic'' and said he'll get better as he gets stronger and more confident.
"He finally feels comfortable,'' Golesh said of Wright. "It took six months to get there. … He's a happy-go-lucky guy who becomes a dude that tries to put people on the ground on game day.''
Golesh not Super Concerned that Mays is out
Tennessee will be without its best offensive lineman today, Cade Mays, who tried to fight through injury so he could suit up in the bowl game.
Golesh said Mays is "obviously a big loss'' but added that he is not "super concerned about it.''
Golesh believes Dayne Davis, a former walk-on, and junior college transfer JJ Crawford, who arrived at UT in July, can adequately handle the right tackle spot.
Brohm praises QB O'Connell
Purdue offensive coordinator Brian Brohm doesn't think quarterback Aiden O'Connell gets the national attention he deserves.
O'Connell took over a few games into the season for starter Jake Plummer and beat two top five teams: Iowa and Michigan State.
O'Connell also completed 73.5% of his 393 passes for 3,178 yards and 23 touchdowns against eight interceptions.
''He's done a tremendous job this year,'' Brohm said. "He's a great story. He came as a walk-on and was No. 9 on the depth chart. … He never lost the desire to be the best quarterback he can be.''
That quarterback the last six games of the season was "phenomenal,'' Brohm said.
Brohm said O'Connell has been "slightly unnoticed'' nationally for his efficiency and effectiveness.
What makes O'Connell efficient and effective?
"He's very accurate'' Brohm said. "He's a great decision maker. He gets the ball out quickly, and that helps the protection. He's not real athletic or elusive.''
The later is good news for a defense that was confounded all season by mobile quarterbacks, from Kenny Pickett to Emory Jones to Matt Corral to Bryce Young to Will Levis.
O'Connell will be without his top two receivers: David Bell (93 catches) and Milton Wright (57 catches). Still, Purdue has three other receivers (one a tight end) who caught at least 33 passes.
Even without Bell and Wright, expect the Boilermakers to air it out. They completed more passes (381) than they had rush attempts (359) this year.
PREDICTION: Tennessee 41, Purdue 27.
——————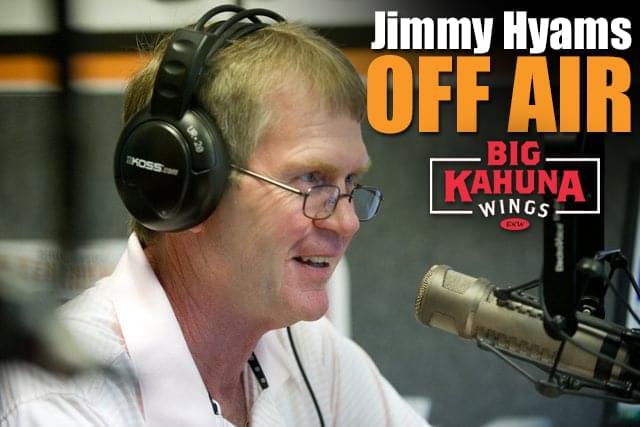 Sponsored by Big Kahuna Wings: The wings that changed it all