By Jimmy Hyams
Purdue needed 4 hours and 38 minutes to dispatch of Tennessee 48-45 in overtime in the when-will-this-ever-end Music City Bowl game last week in Nashville.
Several factors contributed to what might have been the longest college football game ever played.
Among them: 93 points, 56 first downs, 19 penalties, 10 touchdown passes and more than half-a-dozen fake injuries.
Fake injuries – mainly by the defense – have become an epidemic in college football, thanks to the increasing number of up-tempo offenses.
Purdue must have had six apparent fake injuries.
Earlier in the season, Ole Miss must have had about 10 in a win at Neyland Stadium.
Tennessee isn't exempt from this unethical practice. About six times this year – including once in the Music City Bowl – Tennessee had a player go down with an injury on an extra-point attempt.
In my 37 years of covering Tennessee football, I don't recall a player being injured on an extra point – until this year.
And during that Ole Miss game, a Tennessee assistant was caught on camera signaling an offensive lineman to flop after his helmet was dislodged and he was jogging off the field. UT didn't have a sub ready so the lineman hit the deck to avoid a timeout and to allow for a replacement.
All these fake injuries have drawn the ire of many a coach.
It has also caught the attention of Steve Shaw, the national coordinator of college football officials who used to be the head of SEC officials.
Shaw has called the practice a "bad look'' for the game and questioned the "integrity'' of such antics.
He's right.
Shaw said during an interview last month on SportsTalk, 99.1 The Sports Animal, that the NCAA rules committee two years ago asked coaches to monitor the situation because it wasn't fair to ask officials to discern whether a player was really hurt.
"It's an integrity issue,'' Shaw said. "We needed, from a coaching perspective, to see if the coaches could take care of it. That didn't seem to get it done.''
No, it didn't.
"It's a bad look,'' Shaw said. "It's not the life-lesson we want to teach players, so we're going to keep working to get it out of our game.''
Shaw said that this year, the rules committee allowed schools to appeal to Shaw for video review of fake injuries, which, in turn, would be relayed to the offending school's athletic director.
Shaw said he received six official claims.
"Each of those six was pretty obvious and straight forward,'' Shaw said. "We turned it back to the athletic director to take a further look. In conversation with those athletic directors, they were embarrassed and they assured us they would take care of it. A few of them probably helped.''
But as Shaw noted: "We still have an issue.''
Said Shaw: "I think we're probably going to have to do something `next step.' The rules committee doesn't want to go there, but `next step' probably includes additional playing time for the player injured to sit out.''
Some have suggested the injured player sit for three or four plays, or for the rest of the possession.
But some coaches have argued that what if a key player gets the wind knocked out of him; does he have to sit for four plays when he could return after one?
Shaw said one suggestion has been to allow a coach to call a timeout so the injured player doesn't miss any plays "assuming the medical staff'' clears the player to return. "That would be an expensive way for a coach to get a guy back in the game,'' Shaw said.
Another idea: Allow the team with the injured player to only sub for that player. Also, don't allow teams to huddle as if a timeout had been called.
Shaw said another thought is to allow a defense to make a substitution the first 10 seconds of the play clock so the offense can't run a play until at least :30 remains before the snap.
"With the up-tempo coaches,'' Shaw said, "that is highly unpopular.''
Shaw said the fake injury phenomenon has made it difficult on officials who already have a difficult job.
"From an officiating standpoint, we have to honor the injury,'' Shaw said. "There's no way our officials can make a judgment on if a player is injured or not. If they (players) are down, we have to stop the game.''
But Shaw said if you make that player sit for several plays, that could get the attention of the player – and the coach.
"What we've learned is, if you take playing time away from players,'' Shaw said, "that is there most precious commodity. That really has an impact.''
Shaw expects some rule with some teeth to be implemented this offseason.
"We've got to find a way to take care of this because it's a bad look for the game,'' Shaw said. "It's a difficult (issue) but the rules committee will have to take a next step. We'll just have to see what the next step will be. But based on the outcome of the last two seasons, I don't think we'll do nothing.''
---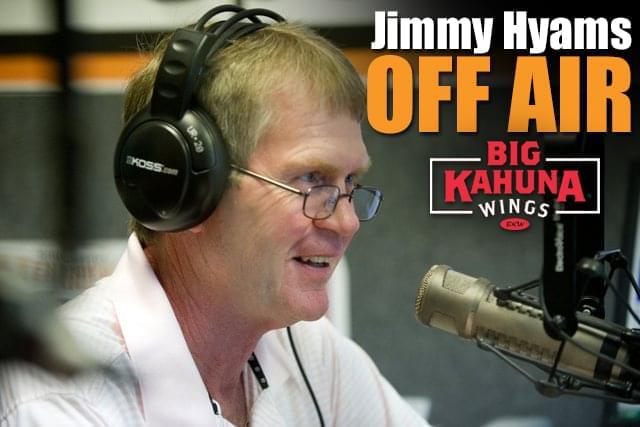 Sponsored by Big Kahuna Wings: The wings that changed it all