By Jimmy Hyams
After Tennessee won its first SEC Tournament title since 1979, Coach Rick Barnes declared during the celebration in Tampa: "Four more.''
One down, three more to go.
Thanks to a brilliant shooting effort and balanced scoring, third-seed Tennessee (27-7) routed No. 14 seed Longwood (26-7) 88-56 Thursday in the first round of the NCAA Tournament.
Four more, of course, means a trip to the Final Four.
For Tennessee's program, the Final Four is the Holy Grail.
It's not for Duke or Kentucky or North Carolina or Kansas or UCLA.
Those blue bloods have combined for 86 Final Four appearances.
Kentucky (17) has more Final Fours than the rest of the SEC combined (14). (Arkansas has made two Final Fours as an SEC school, six overall.)
But for a UT program that has never tasted Final Four success, making it to New Orleans would be a crowning achievement.
Tennessee, an 18-point favorite, was terrific against the Lancers.
After taking a slim 16-14 lead, Tennessee went on a 13-2 run and claimed a 54-29 halftime lead. John Fulkerson keyed the early start with 11 points off the bench in the first 9 minutes.
The Vols led by as much as 36 against the outmanned Lancers.
Tennessee shot a blistering 67% in the first half, and had 18 assists to three turnovers in the first 20 minutes.
For the game, UT shot 60% and made 14 of 24 3-point tries.
Santiago Vescovi led the Vols with 18 points on 6 of 8 from 3-point range. He tied Chris Lofton's record for most 3s in an NCAA tournament game. Vescovi added seven assists and four steals.
Josiah-Jordan James chipped in with 17 points and 9 rebounds.
Fulkerson had 15, 13 in the first half.
Kennedy Chandler added 13 points, five assists, five rebounds and four steals.
Tennessee set several school NCAA tournament records: Most assists (29), most steals (13) and best field-goal percentage. The 32-point margin of victory was the second most ever.
Tennessee advances to face Michigan (18-14) in the second round Saturday. The 11th-seed Wolverines overcame a 15-point first half deficit to beat Colorado State 75-63 behind 54.2% shooting. Michigan also won the battle of the boards, 36-25.
It's worth noting that Barnes, who has made one Final Four as a coach, told his team four more wins in Tampa.
It takes six to win a national championship.
If UT makes it to the Superdome, you can bet Barnes will change is goal.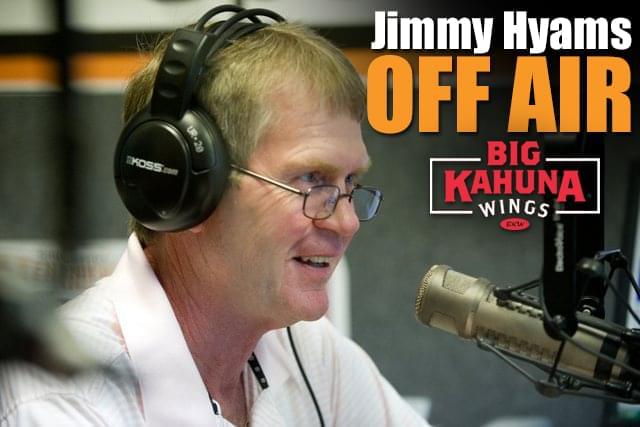 Sponsored by Big Kahuna Wings: The wings that changed it all http://www.bigkahunawings.com