By Jimmy Hyams
Tennessee winning the SEC men's basketball tournament is rare.
Advancing to the Elite Eight is even rarer.
The Vols accomplished the former this season. But it won't have a chance at the latter.
Thanks to a brilliant performance by 7-foot-1 center Hunter Dickinson, Michigan rallied from a five-point deficit in the second half to upset six-point favorite Tennessee 76-68 and spoil what had been a wonderful two-month run for the Vols (27-8).
Dickinson had 27 points and 11 rebounds to spark Michigan (19-14) to a fifth consecutive Sweet 16 appearance before a reunion of the Fab Five at Indianapolis. With Chris Webber and Ray Jackson and Jalen Rose and Jimmy King in attendance, the Wolverines made clutch shots and defensive stops to subdue Tennessee, which had won 16 of 18.
Tennessee led 60-54 with but got outscored 22-8 in the final eight minutes.
It marked the first time since Feb. 8 and 10 that Michigan won back-to-back games.
Tennessee, which last week won its second conference title in 43 years, was hoping to make it to a second Elite Eight in program history.
Instead, the Vols fell short of the Sweet 16 – again.
A Tennessee team that shot 67% in the first half and 14 of 24 from 3-point range in a first-round victory over outmanned Longwood, went ice cold from the perimeter. The Vols made just 2 of 18 (11.1%) compared to 6 of 16 from beyond the arc by Michigan.
In simple terms, that was the difference in the game.
Tennessee's Kennedy Chandler was dynamic in defeat. He scored 19 points and had nine assists, looking every bit like the NBA point guard he likely will become next season.
Josiah-Jordan James had another solid effort: 13 points, six rebounds and three assists. But he went quite after a strong start. He scored eight of UT's first 12 points in the first 7:10 of the game.
Uros Plavsic had nine points and nine rebounds.
Santiago Vescovi, arguably UT's most consistent player this season, had an off game, with just five points on 2 of 7 shooting. It was only the second time in 13 games and third time in 22 games he failed to reach double figures.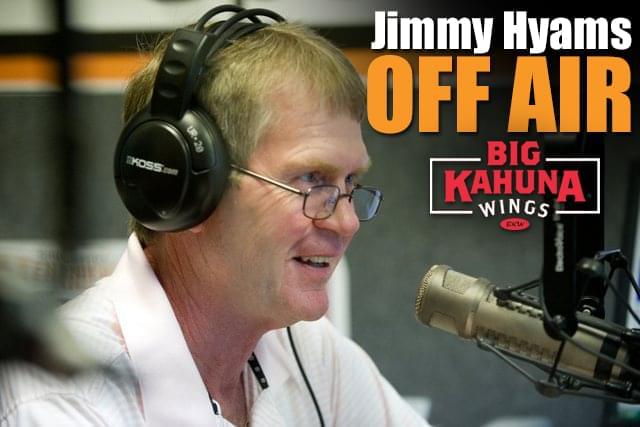 Tennessee has now lost to Michigan in the NCAA Tournament three times since 2011.
Sponsored by Big Kahuna Wings: The wings that changed it all