KNOXVILLE, Tenn. – No. 1/1 Tennessee and No. 24/24 Alabama will square off in a battle of ranked teams this weekend at Lindsey Nelson Stadium.
The Vols will look to continue their record-setting start to conference play. UT became the first team in SEC history to start league play 12-0 after sweeping Missouri last weekend.
The Crimson Tide will present a tough challenge as they enter the series playing their best baseball of the season, having won seven straight games after sweeping Ole Miss on the road last weekend.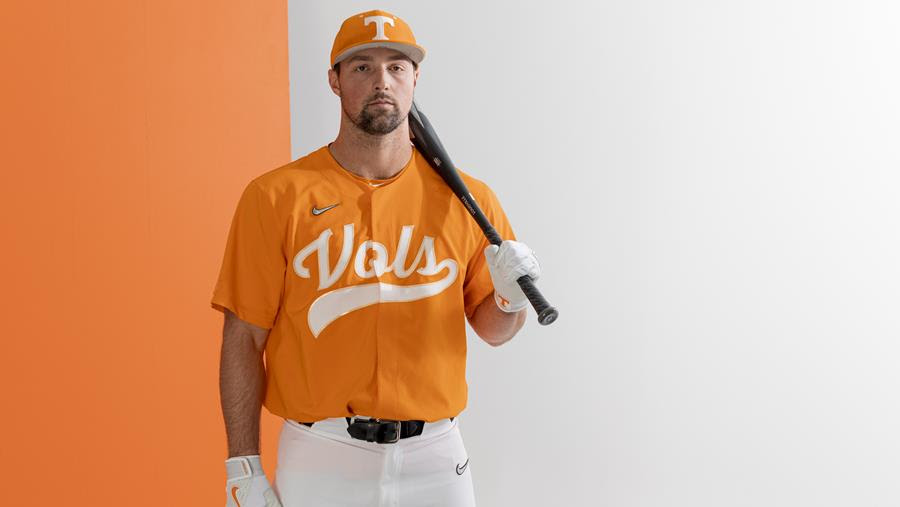 GAMEDAY INFORMATION
For the most updated gameday information related to Tennessee baseball, please visit our Gameday Central page by clicking HERE. The baseball Gameday Central page contains info in regard to tickets, parking, stadium policies and more.
TICKET INFORMATION
Season and single-game tickets for all remaining home contests are SOLD OUT. Limited standing room only tickets will go on sale for all games 90 minutes prior to first pitch at the Lindsey Nelson Stadium ticket office.

Single-game tickets for all games can also be purchased through Vivid Seats, the exclusive resale marketplace for Tennessee Athletics, by clicking HERE.

In order to keep Lindsey Nelson Stadium as full as possible, we are encouraging season ticket holders who are unable to use their tickets for a game(s) to either transfer your tickets to someone else (Instructions HERE).
BROADCAST INFO
This weekend's series will be streamed live digitally on SEC Network+ and the ESPN app. Bob Kesling (PxP) and VFL Todd Helton (analyst) will have the call for all three contests.

The online broadcasts can be accessed on any mobile device through WatchESPN. WatchESPN can be accessed through the ESPN App, or online at espn.com/watch.

Fans can also listen to the Voice of Tennessee Baseball John Wilkerson and Vince Ferrara call the game on the Vol Network (FM 99.1/AM 990) as well as UTSports.com and the Tennessee Athletics App.
WEEKEND SCHEDULE/PROJECTED STARTING PITCHERS
Game 1 – Friday, April 15 (6:30 p.m.)
RHP Chase Burns (6-0, 1.51 ERA) vs. RHP Garrett McMillan (3-2, 2.79 ERA)

Game 2 – Saturday, April 16 (6 p.m.)
RHP Chase Dollander (6-0, 3.00 ERA) vs. RHP Jacob McNairy (4-0, 5.73 ERA)

Game 3 – Sunday, April 17 (1 p.m.)
RHP Drew Beam (7-0, 1.14 ERA) vs. LHP Grayson Hitt (3-0, 2.78 ERA)
SERIES HISTORY
Overall: Alabama leads, 77-42
In Knoxville: Alabama leads, 25-22
In Tuscaloosa: Alabama leads, 46-18
Neutral Sites: Alabama leads, 6-2
Last Meeting: W, 11-0 in 7 Inn. (5/28/21 in Hoover, Ala.)

The Vols and Crimson Tide played five times last season – three games in Tuscaloosa and two meetings at the SEC Tournament in Hoover – with UT winning three of the five matchups.
NOTABLE
Success vs. Ranked Foes
Tennessee has played some of its best baseball when facing top 25 teams, posting a 6-1 record against ranked opponents this season, notching a pair of sweeps over top 10 foes Ole Miss and Vanderbilt. Since Tony Vitello took over as head coach in 2018, the Vols have posted 39 wins over ranked foes, including 20 victories over teams ranked in the top 10 and six wins over top-ranked teams – Ole Miss (x3) in 2022, Arkansas in 2021, Texas Tech in 2020 and Florida in 2018.

Vitello's record against ranked teams at UT is 39-39 and UT has won 11 series over ranked teams during his tenure.

Chasing History
With last weekend's sweep of Missouri, Tennessee became the first team in the history of SEC baseball to start conference play 12-0, surpassing the previous record of 11-0 held by LSU (1991), Ole Miss (1964) and Alabama (1940).

The Vols are now chasing the record for most consecutive SEC victories, which is 17 held by the 2000 South Carolina Gamecocks and the Vols' record-setting 1994 squad.

Strikeout Kings
UT's pitching staff has been putting up impressive strikeout numbers this season, leading the SEC in total strikeouts (386) while ranking third nationally with 11.8 strikeouts per nine innings this season.

Sophomore RHP Chase Dollander leads the SEC with 70 punchouts and ranks 12th nationally with 14.0 strikeouts per nine innings. Friday night starter Chase Burns ranks sixth in the league with 57 Ks, as well.

Vols Cleaning Crew
Tennessee recorded its seventh series sweep this season after taking care of business against Missouri last weekend. UT's seven series sweeps are tied for the most in a single season in program history (7 in 1994).

Not including tournaments, the Vols have recorded 19 series sweeps since 2018 when Tony Vitello took over as head coach.

Series Sweeps by Year Under Vitello
2022: 7 | 2021: 5 | 2020: 2 | 2019: 3 | 2018: 2
OPPONENT SCOUT
Alabama Crimson Tide
Record: 22-12 (7-5 SEC)
2021 Postseason: NCAA Ruston Regional
2022 SEC Preseason Poll: 5th in West
Head Coach: Brad Bohannon (5th year)
Preseason Conference Honors: N/A
Stat Leaders:

Batting Avg: Tommy Seidl (.331)
Runs: Andrew Pinckney (30)
Hits: Three tied (40)
Home Runs: Zane Denton (9)
RBI: Zane Denton (32)
Stolen Bases: Tommy Seidl (9)
Wins: Jacob McNairy (4)
Saves: Dylan Ray (3)
ERA (min. 15 IP): Hunter Hoopes (1.59)
WHIP (min. 15 IP): Garrett McMillan (0.68)
Innings Pitched: Garrett McMillan (48.1)
Strikeouts: Garrett McMillan (51)
GAME PROMOTIONS
Gameday promotions for all Tennessee athletics home events can be found on the UT Fan Experience page by clicking HERE.

Fans are encouraged to download the My All App for their phones and devices this season. The app is available on the Google Play Store and Apple App Store and will allow fans to participate in in-game trivia, the custom filter selfie cam and more throughout the year.
NEW TO LINDSEY NELSON STADIUM
With a palpable excitement surrounding the program, Lindsey Nelson Stadium has added some new and improved seating areas and fan amenities to increase capacity and provide a better fan experience this season.

One of the first things fans will see upon arriving is an additional deck of porches behind the left-field wall as well as new chair-back bleacher seating down the left-field line.

All porches for the 2022 season are sold out, however, the left-field bleachers will be sold as general admission seating. Additional food and beverage options will be located next to the new bleachers throughout the year. For SEC games, a VolShop location and food trucks will be located in that area, as well.

UT has removed the playground down the right-field line and re-branded the area as "The Deck", which will feature a standing room only area for UT's students while also providing additional concessions options to help negate congestion throughout the main concourse. In order to enhance the gameday experience, a Petro's Chili & Chips, Moe's Southwest Grill, Gameday Sausage kiosk and a new beer kiosk have been added to the deck area.

Vol fans can look for Coca-Cola, popcorn and beer at kiosks on the Plaza located down the first-base line. The VolShop will have hats and merchandise available on the Plaza, as well. The Fan Experience Hub, your one-stop shop for game programs, posters, schedule cards, contest info and more, will also be located in the Plaza area.

Tennessee's MVP season-ticket holders will also be greeted with a brand new, completely renovated MVP Room this season.

Friday SEC Block Parties
Friday SEC Block Parties will take place for ticketed fans on Pat Head Summitt Street for every Friday SEC contest (weather permitting). The area will only be accessible for fans with tickets to Friday's game.

Friday's SEC Block Parties will feature music, giveaways, face painting, food/beverage options, VolShop sales locations and Vol Network sponsor activations. Additionally, VFL Sterl the Pearl will join various SEC weekend games to add to the electricity in Lindsey Nelson Stadium.

Food, drink, and anything else acquired at the block party can be brought inside the stadium. Gates 10A and 11 will be open for fans to use to enter the stadium. Fans may come and go from stadium to the block party as they please.
ON DECK
The Vols welcome Bellarmine to Knoxville for a midweek matchup on Tuesday, April 19 at 6:30 p.m. before hitting the road for Gainesville to take on Florida next weekend.
-UT Athletics