By Jimmy Hyams
Oddsmakers didn't buy into the Tennessee team before 2021.
A six-win season was on the high end of the probability meter.
But after the Vols surprised many by going 7-5 in the regular season and reaching the Music City Bowl, expectations are much higher. In fact, one Vegas book has projected a nine-win season for UT.
Tennessee is projected to beat each team on the schedule except Alabama, Georgia and LSU – the past three national champions.
So what are those exact expectations from Vegas?
Tennessee is picked to win three games by at least 21 points, win at Pitt by eight points, beat Florida for the second time since 2004 and lose by double digits to Alabama and Georgia.
Here is the forecast for each Tennessee game and how we see it on this date.
Ball State (-21.5)
Shouldn't be a problem for the Vols, who averaged 48.8 points against four non-SEC opponents last year. Expect more of the same. Tennessee 50-10.
At Pitt (-8). The Panthers don't have Heisman Trophy finalist Kenny Pickett at quarterback, but they do have USC transfer Kedon Slovis, who was terrific in 2019, good in 2020 and average in 2021, thanks in part to injuries. How will he do at Pitt? It's anybody's guess, but he does have one of the nation's top receivers to target, Jordan Addison, who led the nation with 17 receiving touchdowns. UT 30-24.
Akron (-28.5). The Zips have been one of the worst FBS teams over the past decade. Don't expect much different. UT 52-13.
Florida (-5.5). Many have said they wouldn't pick UT again against Florida until the Vols beat the Gators. I think I was one of those. But I do have the right to change my mind. Florida has uncertainly at quarterback, doubts on defense and a first-year coach thrown into the Swamp. He won't find solid footing right away. UT 34-27.
At LSU (+3). I'm not sure LSU should be favored in this one, unless the Tigers get the edge simply by being the home team. Quarterback Myles Brennan has talent but he's injury prone. Arizona State transfer QB Jayden Daniels might win the hob. Coach Brian Kelly won at lot at Notre Dame but can he win a lot in the SEC? That remains to be seen. One thing we do know: Kelly can't dance. LSU doesn't lack for talent but it has lacked for depth, given the many early NFL departures the program has faced in recent years. This is a tough call. LSU 27-24.
Alabama (+13.5). Tennessee trailed Alabama by a touchdown early in the fourth quarter last season before being outscored 21-0 the rest of the game. UT is gaining on the Tide but it hasn't caught up. Nick Saban has a Heisman Trophy winning quarterback in Bryce Young, and plenty of five-star talent to contend for another national title. Alabama 38-30.
UT-Martin (-30). Another easy win for the Vols. UT 56-7.
Kentucky (-5). The Vols held on last year to beat Kentucky by a field goal. Mark Stoops has done a great job with the UK program and he figures to be a tough out again. But know that Kentucky has beaten UT only three times since 1984. UT's winning ways against the Wildcats continues. UT 34-27.
At Georgia (+14.5). No way Georgia's defense will be as good as it was last year. But the offense could be better with a bevy of running backs, an improved receiving corps and arguably the best tight end and collection of tight ends in college football. Georgia 30-23.
Missouri (-9.5). Tennessee led Missouri 28-3 in the first quarter last year and took its foot off the gas in the second half while coasting to a 62-24 victory. Nobody else beat the Tigers that badly last year. And I don't expect UT to beat Missouri that badly this year. But I also can't see the Tigers stopping UT's attack. UT 44-24.
At South Carolina (-7.5). UT also ran roughshod over South Carolina, leading 28-0 in the first quarter. I anticipated an easy UT win but this was easier than I thought. And those that thought it was a 50-50 game were wrong. This one is closer to being 50-50 with Spencer Rattler, the Oklahoma transfer, at quarterback. Still, the Gamecocks won't be able to stop Hendon Hooker and Co. UT 41-27.
At Vanderbilt (-17.5). The Vols beat Vandy by 24 last season and likely will again this season. The Commodores are not equipped to deal with Tennessee's fast-pace offense and they don't have enough offensive weapons to scare many teams. UT 45-21 (again).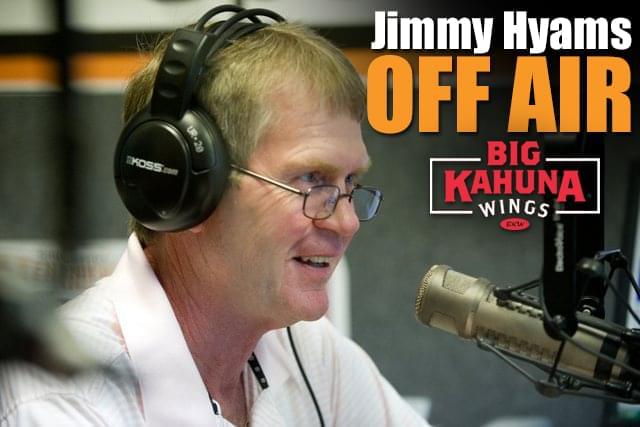 Sponsored by Big Kahuna Wings: The wings that changed it all