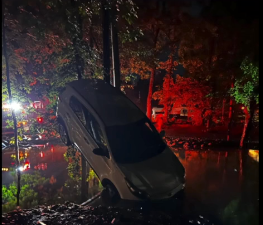 Heavy rain causes the Little Pigeon River to leave it's bank and creates flash flooding at Greenbrier Campground in Gatlinburg.
Gatlinburg Fire Department crews along with Sevier County Emergency Management rescued at least 14 people who were trapped at the campground due to flooding.
There have been no injuries reported.
A temporary evacuation shelter was opened at the Pittman Center Elementary School for those displaced by the flooding. The American Red Cross is assisting those in need.
The Little Pigeon River is receding this morning.