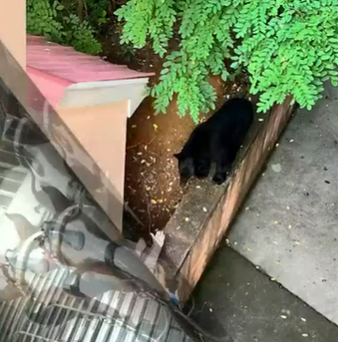 Guest are being thrown out of a Gatlinburg hotel for petting bears.
At least 10 to 15 guests have been kicked out of the Quality Inn Creekside hotel in downtown Gatlinburg this year alone because they continually got too close to bears.
Two people were seen actually walking up to a bear and petting it and the owner says he's seen pictures of a woman extending her hand just inches away from a bear's mouth, the bear swiped at her moments later.
The owner says the same four or five bears are known to stay around the hotel. He says bears have been known to be able to open an elevator door by themselves and even make their way into trash cans that are supposedly bear-proof.
Tennessee's black bears are trying to adapt to the state's continually increasing human population as 7 million people now call Tennessee home.
East Tennesseans living in Sevier and Blount counties may not raise too many eyebrows with over 14 million people annually visiting the Great Smoky Mountains National Park where a large percentage of Tennessee's 5,500 black bears reside.
People want to see bears and some even bait bears so they can get a picture. Some people are even trying to pet bears, which could prove deadly.
What visitors to Sevier County and the Great Smoky Mountains need to know is that a Fed Bear is a Dead Bear and by feeding a bear is costing that bear its life.