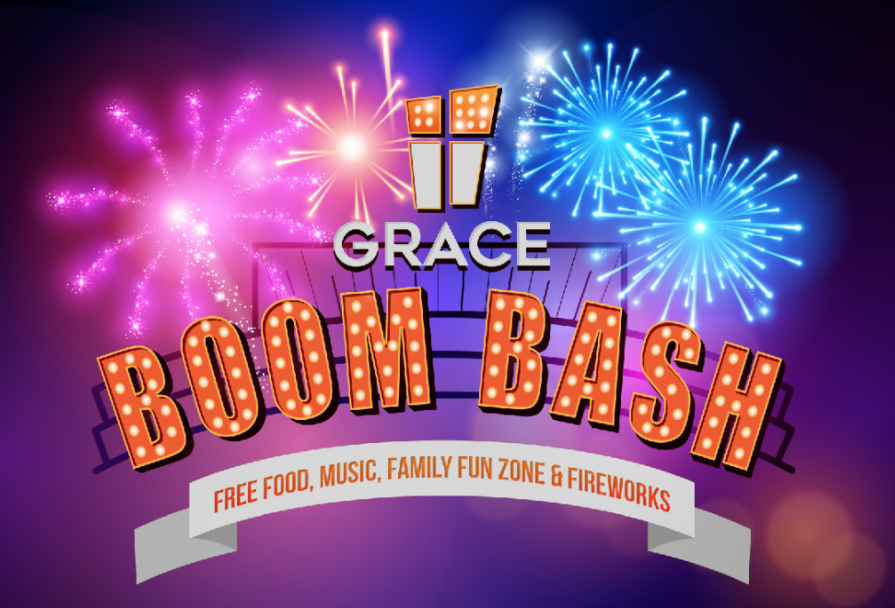 Grace Boom Bash is back to help welcome children back to the upcoming school year.
Tomorrow's (Saturday's) event is free and begins at 5pm.
There will be Free Food, a Family Carnival Fun Zone, Music, Classic Car Cruise-in; a special guest for kids, Christian Comedian Tom Toombs and the evening ends with a Fireworks Show by Pyro Shows.