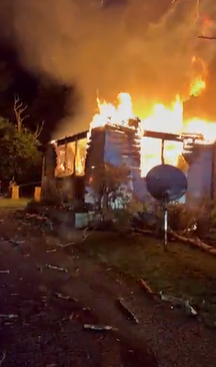 The Tennessee Bureau of Investigation and Jefferson County officials are investigating a fire that leaves one person dead.
The Jefferson County Sheriff's Office responding to the fire Saturday night on State Route 92.
A woman reportedly told authorities that her husband was still inside of the home. Firefighters found a body inside the home. The victim was transported to the Knox County Regional Forensic Center for identification.