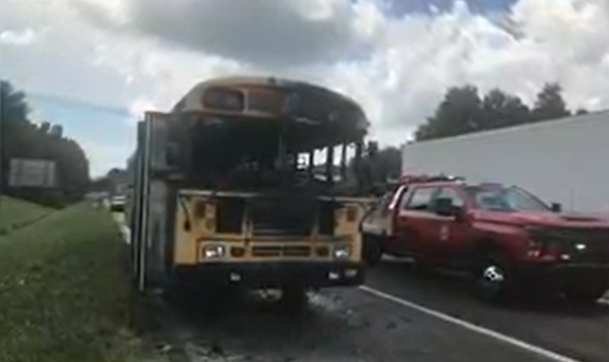 No children were on board a school bus that caught fire on Interstate 40 as authorities continue their investigation into why the bus caught fire.
WVLT reporting the Morgan County school bus caught fire on I-40 East yesterday (Monday) afternoon.
Rural Metro and Loudon County crews all responded to the call near Watt Road exit just east of the I-75 split. The driver was outside of the bus when they arrived, he told crews he believes the motor blew and when he pulled over, the bus on fire.
Again, no children were on board and there are no reports of injuries.