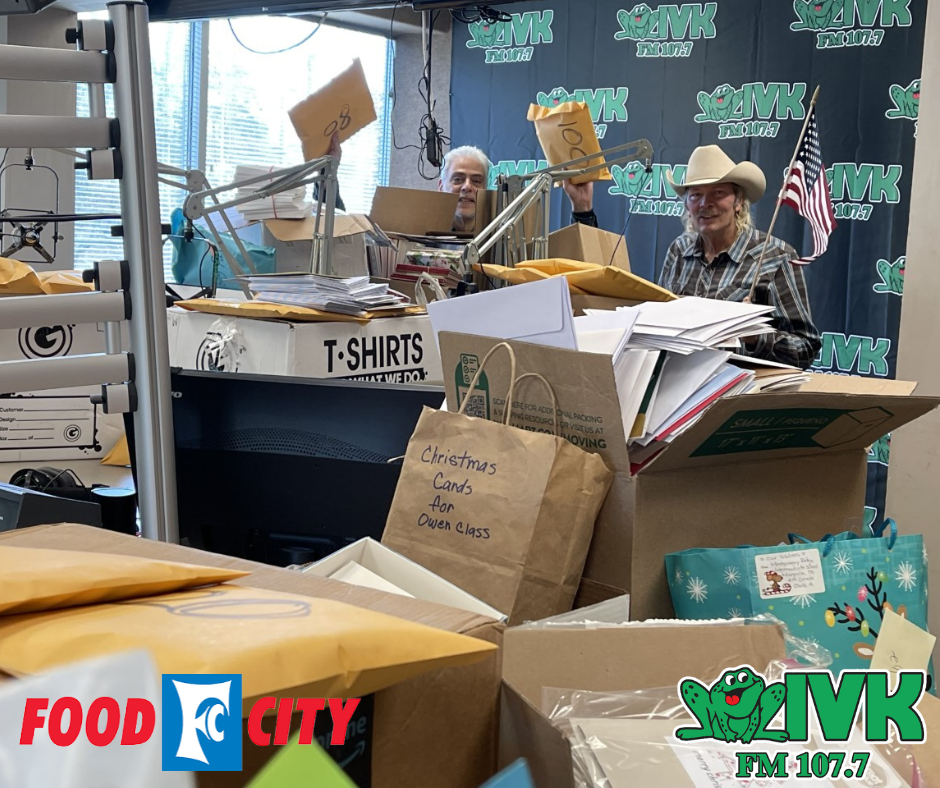 WIVK and Food City invite you to join Gunner in giving thanks to the troops this holiday season!
We'll be collecting thank you cards to send to our troops overseas!
We are encouraging businesses, schools, church groups, and even you at home to write cards for our men and women in the armed forces!
We will be collecting cards at our station (4711 Old Kingston Pike M-F 9am-5pm) as well as any location where you see the WIVK Van!